SELLING YOUR HEALTH INSURANCE AGENCY
SELLING YOUR HEALTH INSURANCE AGENCY TO ULNESS HEALTH
One of the biggest dilemmas for health insurance agents who are looking to retire is figuring out what to do with your book of business. You want to continue to be rewarded for your many years of hard work, but eliminate the burden of maintaining licenses and carrier appointments, keeping up with new new laws, regulations and changes to the industry, and the day-to-day obligations of customer service.
As an agency with experienced leadership as well as young, up and coming agents, Ulness Health is uniquely qualified to carry on the outstanding tradition you have established at your agency.
Our focus on education and customer service will put your clients in good hands. They can call on us with questions and we will work until we find the answers. We are brokers and therefore appointed with most of the companies who offer Medicare Advantage, Medicare Supplement, Medicare Cost and Individual Health plans both on and off the ACA marketplaces.
John and Pam, the founders of Ulness Health, will always be involved in the company but we also have a second (and third?) generation ready to take the reins.  Our son, Erik and his wife Annie and our daughter Marit have worked in the business for five years and are learning from the ground up.  Erik is very skilled in administration. He makes sure everyone gets paid for their hard work and keeps all the details of running an insurance business operational. Your investment will be in good hands.
Let's start the conversation about how you can continue to reap the benefit of your hard work, while making sure your clients are taken care of for many years to come. See below for more details on the process and how to get started.
WHY SELL YOUR HEALTH INSURANCE AGENCY OR BOOK OF BUSINESS?
Why should you sell your health insurance book of business? Maybe you are just ready to retire and stop working so hard! Let's face it, the health insurance business has undergone massive transformation in the last 10 years and it's getting more complicated all the time. The health insurance marketplaces created by Obamacare require additional training, knowledge and technological skills. The business of health insurance is depending more and more on technology and less and less on the way it has worked in the past.
The increased demands of training and compliance can be too much. It's especially tough the more carriers and lines of business you have. It's one of the reasons our agency decided to focus on just health insurance, instead of other lines of business. Between training and compliance requirements of Medicare and Obamacare and more than a dozen carriers, it's about all we can handle.
Another reason, you might want to sell your book of business is to focus on selling something other than health insurance and Medicare plans. Maybe your main business is something other than health insurance. Maybe you spend most of your time on life insurance or financial planning. The demands of keeping up with technology, training and compliance take you away from your core business. It's time to hand off that part of the business to seasoned experts who focus only on health insurance and can serve your clients' health insurance needs with the expertise they deserve.
THE PROCESS FOR SELLING YOUR HEALTH INSURANCE AGENCY
1. Contact Erik at [email protected] to let us know about your interest in selling your Wisconsin or Minnesota-based agency or book of business.
2. We will send you a questionnaire that asks for basic information about your book of business, clients and commissions.
3. We may make an offer to you, based on the information you provided, and proceed to negotiate terms for the sale.
4. If an agreement has been reached, we will perform due diligence by reviewing your files and preparing for the transfer of your business.
5. After the deal has closed, we will begin introducing Ulness Health to your clients and ensure they are given excellent customer service.
ABOUT ULNESS HEALTH
Ulness Health is a family-owned and family-operated insurance agency dedicated to the individual health insurance and Medicare market in Wisconsin and Minnesota. Since the beginning of our agency in 2000, we have focused on taking a consultative and educational approach when selling health insurance. We have built a reputation for honest advice and a focus on health care consumer education. Our approach has proven to lead to loyal and satisfied clients. We use the latest technology to run our agency and assist our clients.
SCHEDULE A 1-ON-1 MEETING
At Ulness Health, we strive to provide you with the guidance and resources needed to help you understand your health insurance or Medicare plan. We offer free, 1-on-1 meetings throughout the year to assist you in choosing the best plans to meet your health care needs, and to fit your budget.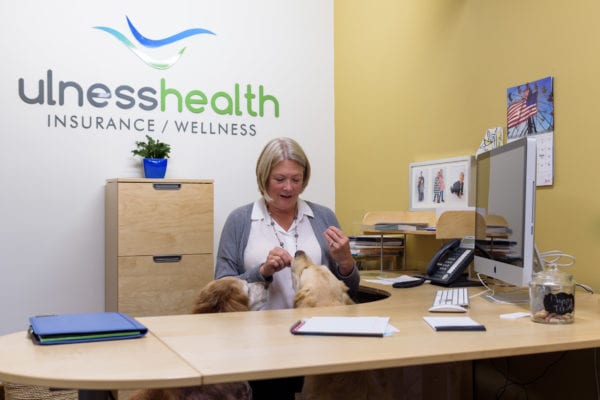 Simply fill out the form below, and we'll contact you to help with your next steps.