Come visit us every Saturday at the Downtown Appleton Farm Market!
Visit us at the Downtown Appleton Farm Market!
Ulness Health Insurance Agents is thrilled to be an integral part of the vibrant local community in downtown Appleton. As business owners and residents of this bustling area, we're proud to sponsor and participate in the Downtown Appleton Farm Market held every Saturday on College Avenue. This lively event brings together the community, allowing us to connect with our neighbors and share our passion for health and well-being.
What: Downtown Appleton Farm Market
Where: On College Avenue in Downtown Appleton, Wisconsin. Our booth is located at the corner of College Avenue and Oneida Street
When: June 3, 2023 – October 14, 2023 from 8 AM – 12:30 PM
Have an insurance question?
At our welcoming booth in the Appleton Farm Market, you'll find knowledgeable team members eager to address your Medicare and health insurance inquiries. We're here to provide valuable guidance on a wide range of topics, including individual and family health insurance, Medicare plans, dental and vision insurance, and travel medical insurance. Whether you need assistance with choosing a plan, understanding your coverage, or enrolling in a new policy, our dedicated team is ready to help right at the market.
In addition to addressing your health insurance needs, we're also happy to schedule in-person appointments, virtual consultations, or even assist with enrollments on the spot, ensuring you have access to our expert services in the most convenient way possible.
Why the Appleton Farm Market?
By participating in the Downtown Appleton Farm Market, Ulness Health Insurance Agents strives to promote a healthy, thriving community. We encourage everyone to enjoy the great outdoors, support local farmers and artisans, and make healthier food choices by incorporating fresh, locally sourced produce into their diets. The market offers a unique opportunity to discover an array of delicious, farm-fresh products while also learning about the importance of proper health insurance coverage!
So, why not drop by our booth at the Appleton Farm Market and let us be a part of your journey towards a healthier, well-protected life? We look forward to meeting you and helping you navigate the world of health insurance with confidence.
SCHEDULE A 1-ON-1 MEETING
Ulness Health Insurance Agents are your local health insurance experts serving Appleton, Neenah, Menasha, and the rest of the Fox Cities. Our team provides free, personalized consultations year-round to help you understand and choose the right plan for your needs and budget. Contact us today to schedule your one-on-one meeting and get started on the path to affordable, comprehensive coverage.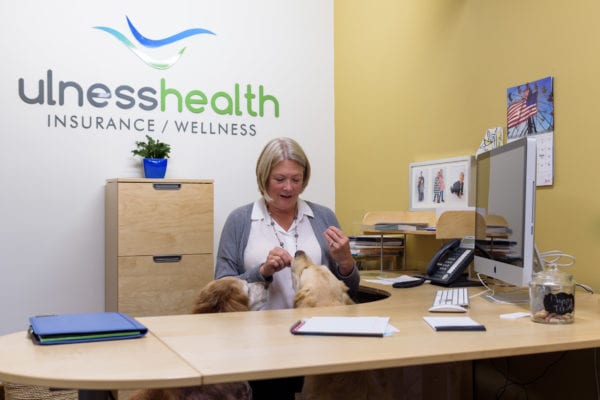 Simply fill out the form below, and we'll get in touch.