Health Care Sharing Programs
Find the Right Program for Your Budget
GET A QUOTE & ENROLL: Click the logos below to get a quote and enroll today!
UNDERSTANDING HEALTH CARE SHARING PROGRAMS
Health care sharing programs are an alternative to traditional health insurance, where members voluntarily share the costs of medical expenses among themselves. These programs are operated by non-profit organizations and are not subject to the same regulations as health insurance companies. Although some programs have religious affiliations, there are non-religious programs available as well.
The main concept behind health care sharing programs is the pooling of resources among members to assist each other in times of medical need. While these programs have grown in popularity due to their affordability and flexibility, it is essential to understand their unique characteristics and differences compared to traditional insurance before enrolling.
HOW HEALTH CARE SHARING PROGRAMS WORK
Members of health care sharing programs contribute a monthly share amount, similar to a premium, which goes into a collective pool. When a member incurs medical expenses, they submit a request for assistance from the shared pool. Depending on the program's guidelines, the eligible expenses are then reimbursed or directly paid to the medical provider.
Each health care sharing program has its guidelines and rules, such as annual or lifetime limits, as well as specific requirements for sharing eligibility. It is crucial to familiarize yourself with these guidelines before joining a program to ensure it meets your needs and expectations.
Insurance can be complicated! Let our team of experts help find the best plan for you.
ELIGIBILITY AND MEMBERSHIP REQUIREMENTS
Health care sharing programs have specific eligibility and membership requirements that potential members must meet. These requirements can vary greatly between programs and may include aspects such as adhering to specific lifestyle or religious beliefs, submitting to regular health screenings, or agreeing to certain financial commitments.
Some programs may also exclude certain pre-existing conditions or require a waiting period before the coverage for specific conditions begins. Before enrolling in a health care sharing program, carefully review the membership requirements and ensure you can fulfill them.
PROS AND CONS OF HEALTH CARE SHARING PROGRAMS
Pros:
Typically more affordable than traditional health insurance.
Not subject to the Affordable Care Act (ACA) mandates and penalties.
Flexibility in choosing providers and treatments.
May foster a sense of community and support among members.
Cons:
Not regulated like traditional health insurance, which may result in less consumer protection.
May have coverage limitations, annual or lifetime caps, or exclude specific conditions.
May not be accepted by all medical providers.
Can have strict eligibility and membership requirements.
Still have more questions?
COMPARING HEALTH CARE SHARING PROGRAMS TO TRADITIONAL INSURANCE
When considering health care sharing programs, it is essential to compare them to traditional insurance options. While sharing programs may be more affordable and offer flexibility, they also come with potential limitations and risks. Carefully weigh the pros and cons of each option and determine which best suits your needs, budget, and lifestyle.
Additionally, consult with a trusted insurance professional, such as the team at Ulness Health Insurance Agents, who can help guide you in making an informed decision about your health care coverage.
SCHEDULE A 1-ON-1 MEETING
Ulness Health Insurance Agents are your local insurance experts serving Appleton, Neenah, Menasha, and the rest of the Fox Cities. Our team provides free, personalized consultations year-round to help you understand and choose the right plan for your needs and budget. Contact us today to schedule your one-on-one meeting and get started on the path to affordable, comprehensive coverage.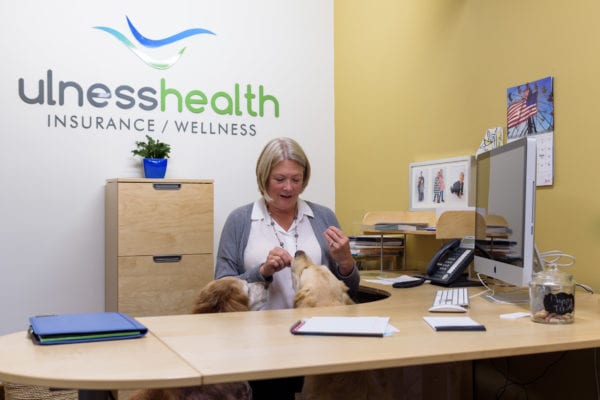 Simply fill out the form below, and we'll get in touch.