Ulness Health Helps Find the Perfect Travel Medical Insurance for All Your Adventures
GET A QUOTE & ENROLL: Click on any of the plans below to get a quote and enroll today!
WHAT IS TRAVEL MEDICAL INSURANCE AND WHY YOU NEED IT
Travel medical insurance is a specialized type of coverage designed to protect you from unexpected medical expenses while you're traveling abroad. Exploring new destinations and immersing yourself in different cultures can be an exciting and enriching experience. However, it's essential to ensure that you're well-prepared for any unforeseen events that may arise during your journey. Having the right insurance coverage in place can provide you with the peace of mind to fully enjoy your adventures, knowing that you're protected against unexpected medical costs.
Unlike standard travel insurance, which primarily covers trip-related costs such as cancellations or lost luggage, travel medical insurance focuses on providing coverage for emergency medical care and related services.
A suitable insurance plan can help you access quality healthcare services when you need them the most, regardless of your destination. From emergency treatments to specialist consultations, your policy will have your back, allowing you to focus on making the most of your trip.
When traveling outside your home country, your domestic health insurance may not provide adequate coverage for medical emergencies, leaving you responsible for potentially high out-of-pocket costs. Travel medical insurance helps to bridge this gap, ensuring that you have access to quality healthcare and financial protection in case of illness or injury during your trip. The federal government even recommends you have it when traveling abroad.
Insurance can be complicated! Let our team of experts help find the best plan for you.
KEY FEATURES OF TRAVEL MEDICAL INSURANCE PLANS
Travel medical insurance plans offer a range of features designed to support you in the event of a medical emergency while traveling. Some key features to consider when selecting a plan include:
Emergency Medical Expenses: Plans typically cover expenses related to emergency medical treatment, hospitalization, surgery, and prescription medications. Ensure that the plan you choose offers adequate coverage for these essential services.
Emergency Medical Evacuation: In some cases, it may be necessary to transport you to a medical facility better equipped to handle your specific condition. Travel medical insurance plans usually include coverage for emergency medical evacuation to ensure you receive the best possible care.
Repatriation of Remains: In the unfortunate event of a traveler's death, plans often cover the costs associated with returning the deceased's remains to their home country.
24/7 Assistance Services: A comprehensive plan should include access to a 24/7 assistance hotline, providing you with support in case of emergencies and helping you navigate unfamiliar healthcare systems.
As always, please carefully review the features and limitations of the plan you are considering before enrolling.
Still have more questions?
CHOOSING THE RIGHT TRAVEL MEDICAL INSURANCE PLAN WITH ULNESS HEALTH
At Ulness Health, we're dedicated to helping you find the best plan for your needs, ensuring that you can travel with confidence and peace of mind. Our expert agents will work with you to understand your specific travel plans, medical history, and budget, and then recommend a tailored plan that provides comprehensive coverage for your trip.
We partner with reputable travel medical insurance providers, giving you access to a variety of plans with competitive rates and excellent coverage. With our expert guidance and access to a wide range of reputable insurance providers, you can embark on your journey with confidence, knowing that your health and well-being are safeguarded throughout your travels. Trust Ulness Health to guide you through the process of selecting the ideal travel medical insurance plan, so you can focus on enjoying your trip and exploring new destinations.
Insurance can be complicated! Let our team of insurance experts help find the best plan for you.
SCHEDULE A 1-ON-1 MEETING
Ulness Health Insurance Agents are your local insurance experts serving Appleton, Neenah, Menasha, and the rest of the Fox Cities. Our team provides free, personalized consultations year-round to help you understand and choose the right plan for your needs and budget. Contact us today to schedule your one-on-one meeting and get started on the path to affordable, comprehensive coverage.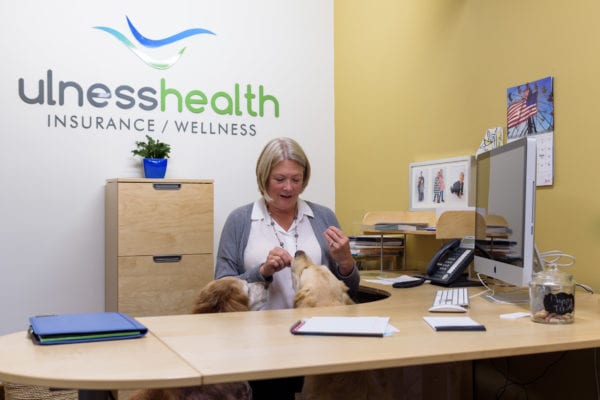 Simply fill out the form below, and we'll get in touch.