Here are a some great resources that we recommend checking out!
Medicare.gov – www.medicare.gov – The official U.S. government site for Medicare, offering comprehensive information about Medicare plans, coverage, and eligibility.
Social Security – www.ssa.gov/medicare/sign-up – Apply online for Medicare in under 10 minutes at the Official U.S. Government Site for Social Security. This is only for Medicare Part A and Part B (Original Medicare). Please contact us for help in enrolling in a Medicare Health Plan, such as a Medicare Advantage Plan, Medicare Supplement or Prescription Drug Plan.
Extra Help With Medicare Prescription Drug Plan Costs – www.ssa.gov/medicare/part-d-extra-help – Apply for financial assistance with Medicare prescription drug costs at the Official U.S. Government Site for Social Security.
Wisconsin SeniorCare – www.dhs.wisconsin.gov/seniorcare/index.htm – SeniorCare is Wisconsin's Prescription Drug Assistance Program for Wisconsin residents who are 65 years of age or older. There are many more options for Medicare drug plans. Contact us to find out if SeniorCare is the right plan for you.
Learning In Retirement – www.facebook.com/lir.uwo – Learning in Retirement is a self-directed, non-profit organization that provides life-long learning opportunities for older adults at UW-Oshkosh.
National Council on Aging (NCOA) – www.ncoa.org – Provides resources and information on a variety of aging-related topics, including Medicare and health insurance counseling.
Wisconsin Institute for Healthy Aging – wihealthyaging.org – The Wisconsin Institute for Healthy Aging helps Wisconsin citizens live healthier lives through evidence-based prevention programs. Find community-based workshops that promote health aging and health living, such as Living Well, a chronic disease self-management program, and Stepping On, a falls prevention program.
Minnesota Board on Aging – mn.gov/board-on-aging – The Minnesota Board on Aging is a gateway to services for Minnesota's older adults and their families.
Medicare Interactive – www.medicareinteractive.org – An online resource developed by the Medicare Rights Center that offers answers to Medicare questions, tools, and educational materials.
SCHEDULE A 1-ON-1 MEETING
Ulness Health Insurance Agents are your local health insurance experts serving Appleton, Neenah, Menasha, and the rest of the Fox Cities. Our team provides free, personalized consultations year-round to help you understand and choose the right plan for your needs and budget. Contact us today to schedule your one-on-one meeting and get started on the path to affordable, comprehensive coverage.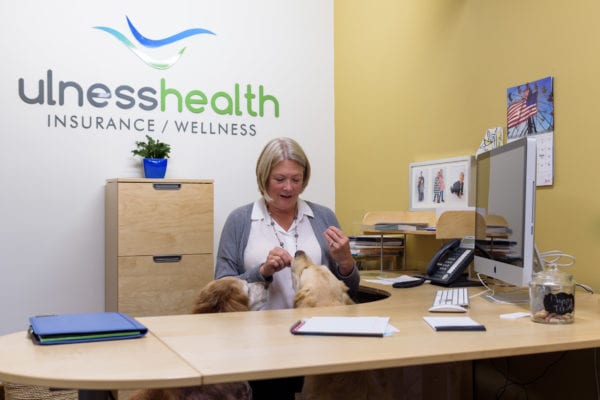 Simply fill out the form below, and we'll get in touch.