Appleton, Wisconsin Office
Located in downtown Appleton, Ulness Health has been serving people in the Fox Cities for more than 20 years
Appleton, Wisconsin Office
Ulness Health Insurance Agents is proud to be located in the heart of downtown Appleton. Our choice to establish our office in this bustling area allows us to remain at the center of the Fox Cities' thriving business and cultural community. As a result, we're able to provide our clients with easy access to our office and remain actively engaged in the local happenings.
Hours:
Monday: 8 AM-5 PM
Tuesday: 8 AM-5 PM
Wednesday: 8 AM-5 PM
Thursday: 8 AM-5 PM
Friday: 8 AM-5 PM
Saturday: Closed
Sunday: Closed
Serving Northeastern Wisconsin
With our strong presence in downtown Appleton, Ulness Health Insurance Agents has been able to assist numerous individuals and families from a wide range of cities in Wisconsin, including Appleton, Green Bay, Oshkosh, Neenah, Menasha, Kimberly, Kaukauna, Combined Locks, Grand Chute, Little Chute and the greater Fox River Valley. Our commitment to providing personalized guidance and support has allowed us to develop strong relationships with clients all across the state, ensuring they receive the best possible health insurance solutions for their unique needs.
Whether you're just around the corner or further afield, our Wisconsin office is dedicated to offering expert advice and assistance on all aspects of health insurance, including Medicare plans, individual and family health insurance, dental and vision insurance, and travel medical insurance. By focusing on our clients' individual requirements, we are able to provide tailored solutions that help protect their health and financial well-being.
SCHEDULE A 1-ON-1 MEETING
Ulness Health Insurance Agents are your local health insurance experts serving Appleton, Neenah, Menasha, and the rest of the Fox Cities. Our team provides free, personalized consultations year-round to help you understand and choose the right plan for your needs and budget. Contact us today to schedule your one-on-one meeting and get started on the path to affordable, comprehensive coverage.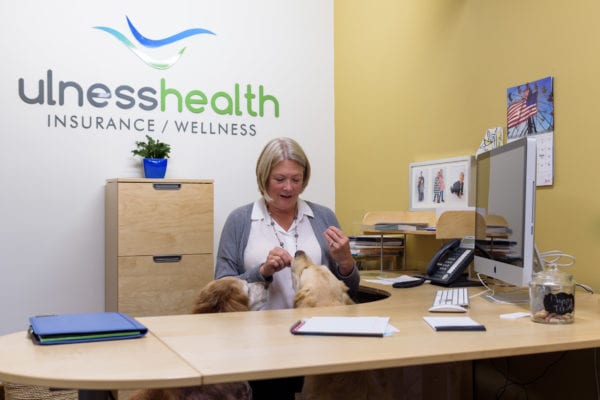 Simply fill out the form below, and we'll get in touch.