Medicare Help for Wisconsin Residents
Ulness Health offers 1-on-1 meetings and educational seminars for understanding your Medicare options.
Serving Appleton, Neenah, Menasha and the Fox Cities. Let's find the best plan for you.
We offer Medicare Advantage, Medicare Supplement and prescription drug plans from more than 20 companies!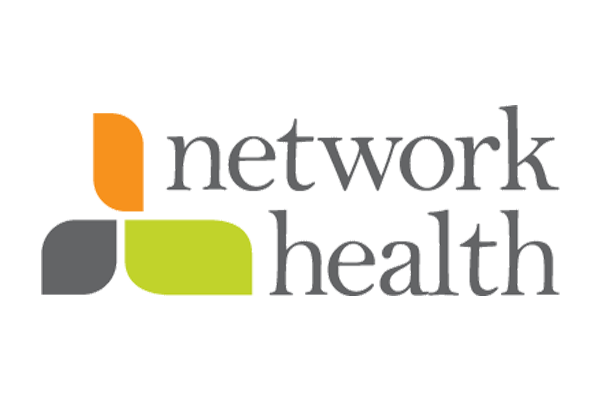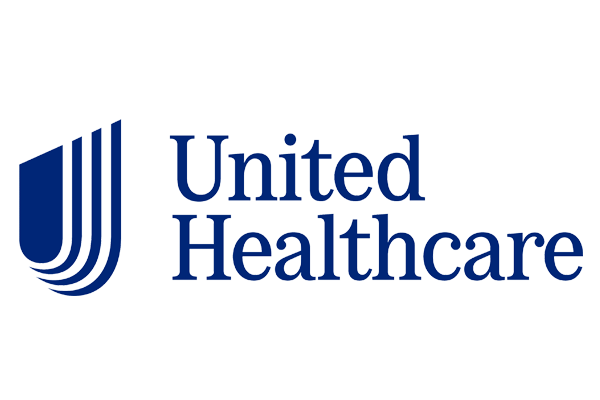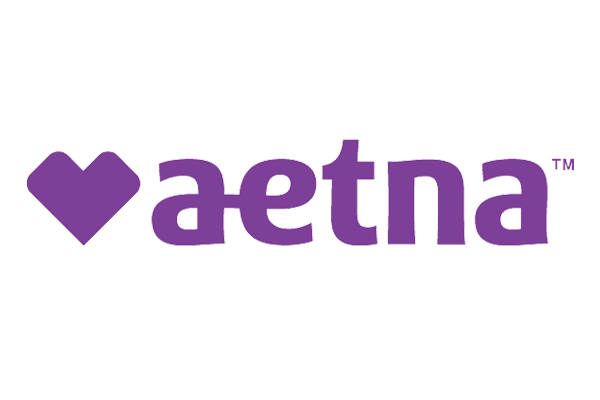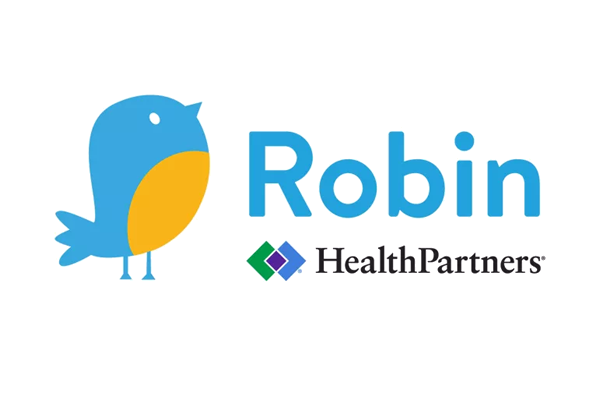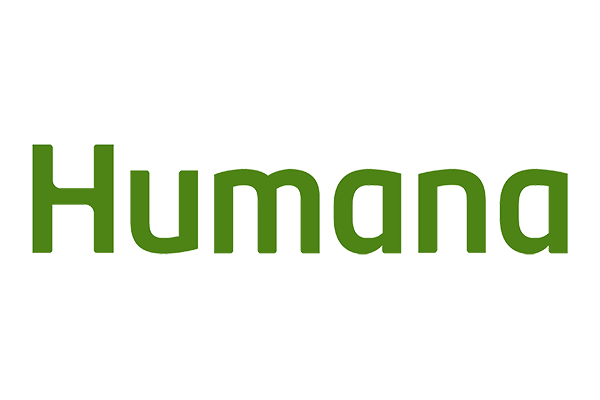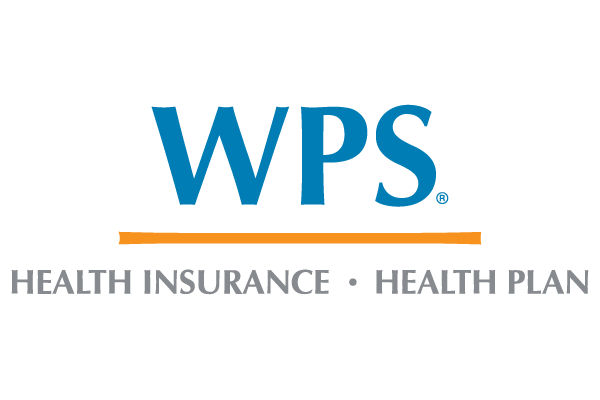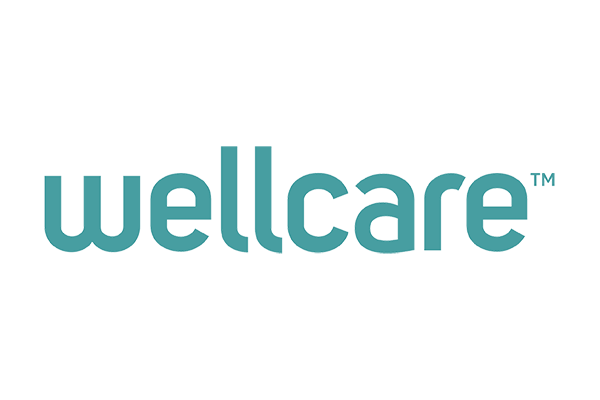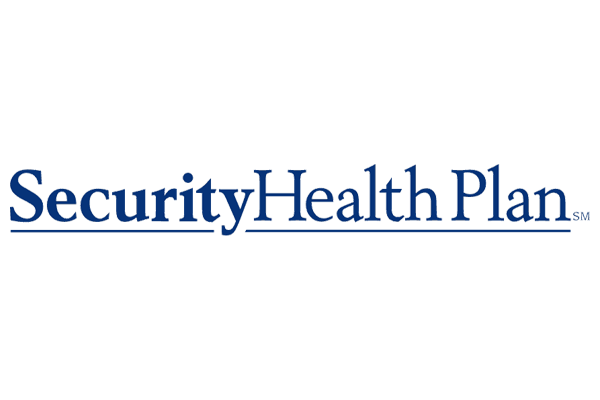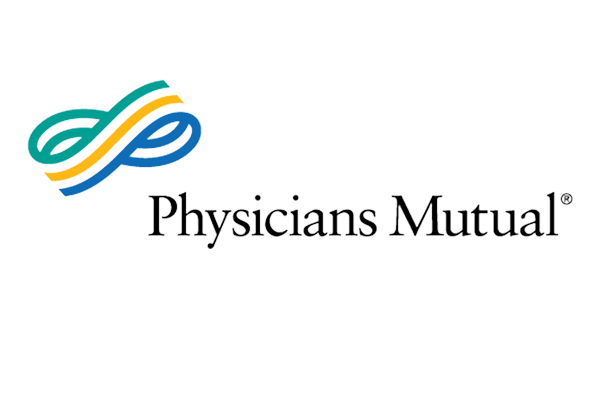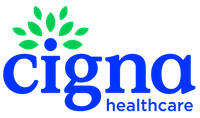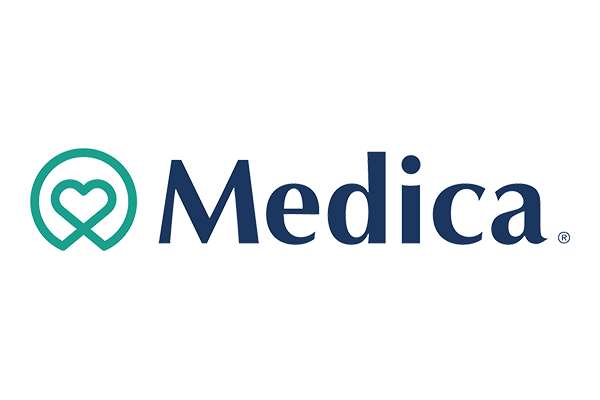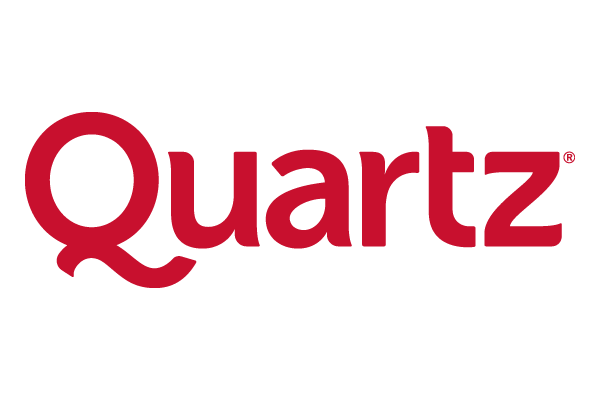 UNDERSTANDING MEDICARE: A GUIDE FOR WISCONSIN RESIDENTS
Understanding the complex world of Medicare can be challenging, especially when you're trying to figure it out on your own. If you're a Wisconsin resident getting ready for this crucial step in your healthcare journey, this guide is for you.
Medicare, the federal health insurance program, is available for individuals aged 65 and older, as well as certain younger individuals with disabilities or End-Stage Renal Disease (ESRD). The program consists of various parts, including Part A (hospital insurance), Part B (medical insurance), Part C (Medicare Advantage Plans), and Part D (prescription drug coverage).
Part A covers inpatient hospital stays, care in a skilled nursing facility, hospice care, and some home health care. Part B covers certain doctors' services, outpatient care, medical supplies, and preventive services. Medicare Advantage Plans (Part C) are an alternative to Original Medicare, offering the same coverage but often including additional benefits like dental, hearing, and vision. Part D provides coverage for prescription drugs.
As a Wisconsin resident, your Medicare options are somewhat unique. For instance, Wisconsin is one of three states that have their own standardized Medicare Supplement Insurance policies, different from the rest of the country. Understanding these nuances can significantly impact your healthcare decisions and outcomes. Throughout this guide, we aim to make these aspects of Medicare in Wisconsin clear and understandable.
Remember, when it comes to Medicare, information is power. Being well-informed can help you make the best decisions for your healthcare needs. And you're not alone – Ulness Health Insurance Agents are here to assist you every step of the way.
MEDICARE PLAN COVERAGE OPTIONS FOR WISCONSIN RESIDENTS
In addition to traditional Medicare, there are three other types of Medicare coverage options available to Wisconsin residents: Medicare Advantage, Medicare Supplements (Medigap), and Prescription Drug Plans.
Medicare Advantage, also known as Medicare Part C, is provided by private insurance companies and offers an alternative to traditional Medicare. Medicare Advantage plans must cover at least the same services as Parts A and B, and may also include additional benefits like prescription drug coverage, vision, and dental. Some plans also offer benefits like gym memberships or dental/vision services. Medicare Advantage plans typically have lower out-of-pocket costs than traditional Medicare, but you may be limited to a network of providers.
Medicare Supplement Insurance (Medigap) plans are designed to help cover costs not covered by traditional Medicare, such as copayments and deductibles. Medigap plans are offered by private insurance companies and can help fill in the gaps in traditional Medicare coverage. Wisconsin is one of three states (alongside Minnesota and Massachusetts) that don't use the standardized Medicare Supplement plans utilized by the rest of the country. Instead, Wisconsin has a system of 'base' and 'riders' where you choose the level of coverage you want, beyond a set base policy. This allows a more flexible and customizable approach, enabling you to tailor your Medicare Supplement coverage to meet your specific healthcare needs and budget. It's important to note that you cannot have a Medigap plan and a Medicare Advantage plan at the same time.
Medicare Part D is the prescription drug coverage option available to Medicare beneficiaries. This coverage is offered by private insurance companies and helps pay for the cost of prescription medications. Part D coverage is optional, but if you don't enroll in a Part D plan when you're first eligible, you may have to pay a penalty if you decide to enroll later.
If you have traditional Medicare and want prescription drug coverage, you can enroll in a standalone Part D plan. However, if you have a Medicare Advantage plan, your prescription drug coverage may be included in your plan. Be sure to review your plan's drug formulary to make sure your medications are covered.
If you have a Medigap plan, you will need to enroll in a standalone Part D plan for prescription drug coverage. Medigap plans do not include prescription drug coverage.
Choosing the right Medicare coverage option for your needs can be overwhelming. It's important to review your health care needs and budget carefully, and to compare the costs and benefits of each option before making a decision.
Medicare is complicated! Let our team of local insurance experts help find the best plan for you.
YOUR GUIDE TO WISCONSIN'S UNIQUE MEDICARE SUPPLEMENTS
Navigating the health insurance landscape can be daunting, and in Wisconsin, it's even more so due to the state's unique approach to Medicare Supplements. Unlike the majority of other states that follow a standard set of Medicare Supplement 'alphabet' plans (Plans A through N), Wisconsin has a different, yet flexible structure. This system is comprised of a 'base' policy supplemented with additional optional 'riders', offering residents a tailored and adaptable way to add to their Medicare coverage.
In Wisconsin, the Medicare Supplement system begins with a basic policy, often referred to as the 'base' policy. This foundational policy provides coverage for a set of basic benefits. These include key elements like Medicare Part A coinsurance for hospital stays and Medicare Part B coinsurance or copayment for medical costs. It also covers the first three pints of blood needed each year, offering a fundamental layer of protection for various medical services.
From this base, Wisconsin Medicare recipients can further personalize their coverage by adding optional riders to their policy. These riders provide coverage for additional medical costs that the base policy does not include. The available riders range widely, offering coverage for Medicare Part A and B deductibles, non-Medicare preventative care, and emergency medical care when traveling abroad, among others.
The primary advantage of Wisconsin's unique approach to Medicare Supplements is the control and flexibility it affords to policyholders. Rather than fitting into a predefined plan, you can assemble a policy that aligns with your specific health needs, budgetary considerations, and future medical expectations. This ensures that you are only paying for the coverage that you need and will use, without burdening you with unnecessary costs for benefits you don't require.
However, with this flexibility comes complexity. Understanding how to tailor a policy to your needs, deciphering which riders are most relevant, and determining the overall cost-effectiveness can be challenging without the right guidance. That's where Ulness Health Insurance Agents steps in.
At Ulness Health Insurance Agents, we specialize in Wisconsin's unique Medicare Supplement system. Our experienced agents help clients understand their options and make informed decisions about their coverage, providing comprehensive and personalized advice tailored to each individual's circumstances. Our commitment to educating and guiding our clients means you're not navigating these choices alone.
Whether you're new to Medicare, about to transition into Medicare coverage, or considering reevaluating your current Medicare plan, we're here to help you understand and maneuver through the distinct system of Medicare Supplements in Wisconsin. Our goal is to ensure you're confidently covered, understanding the full scope of your policy, and securing the peace of mind that comes with knowing you're not paying for unnecessary extras. We're not just your insurance agents – we're your trusted partners in navigating the world of health insurance in Wisconsin.
EXTRA HELP WITH MEDICARE COSTS FOR WISCONSIN RESIDENTS
Healthcare expenses can quickly add up, especially for seniors on a fixed income. In Wisconsin, there are several programs designed to provide financial assistance or 'Extra Help' to Medicare beneficiaries who meet certain income and asset criteria. These programs aim to make healthcare more affordable, ensuring that residents have access to the medical services they need without being burdened by overwhelming costs.One key assistance program is the Medicare Savings Programs (MSPs). These are state-run programs that assist individuals with lower income and limited resources in paying for some of their health care costs. MSPs can help pay for Medicare Part A (Hospital Insurance) and Medicare Part B (Medical Insurance) premiums, and in some cases, can also cover Medicare deductibles, coinsurance, and copayments.Eligibility for MSPs is based on income and resources. The exact thresholds may vary from year to year and by the type of MSP, so it's important to check current eligibility requirements. If you're eligible, the program can provide significant financial relief, helping you afford necessary healthcare services.Another form of Extra Help comes from the Social Security Administration. This program helps individuals with limited income and resources pay for some or all of their Medicare prescription drug costs (Part D). Depending on your income and resources, you could receive assistance with premiums, deductibles, and prescription co-payments related to your Medicare Prescription Drug Plan.
Navigating these assistance programs can be complex, and understanding if you're eligible and how to apply is critical. At Ulness Health Insurance Agents, we offer support to Wisconsin residents seeking to understand these programs. Our knowledgeable agents can provide guidance on eligibility requirements, assist with the application process, and help you maximize the benefits you receive. We believe that everyone deserves access to affordable healthcare, and we're committed to helping you navigate the complexities of these assistance programs.
Still have more questions?
UNDERSTANDING THE WISCONSIN SENIORCARE PRESCRIPTION DRUG ASSISTANCE PROGRAM
SeniorCare, Wisconsin's unique prescription drug assistance program, provides an excellent opportunity for seniors to manage and minimize their prescription drug costs. It's one of the standout initiatives in the state that sets Wisconsin apart in terms of healthcare for seniors.This state-funded program is designed for Wisconsin residents who are 65 years of age or older. The program offers comprehensive, affordable coverage for prescription medication, helping seniors to maintain their health and wellbeing without the burden of excessive costs. What makes SeniorCare particularly special is its broad eligibility criteria and its affordability, as it operates on a sliding fee scale based on income.With a SeniorCare prescription drug assistance plan, enrollees may pay as little as $5 for a generic drug and $15 for a name-brand medication. There's also an annual deductible, but it's very affordable, especially when compared to many national Medicare Part D drug plans.The process to enroll in SeniorCare is straightforward. Residents need to complete a SeniorCare application form and pay an annual $30 enrollment fee for each person who wishes to participate in the program. While SeniorCare is primarily designed for individuals without prescription drug coverage, those with existing coverage can also use SeniorCare as a secondary payer.
Despite the clear advantages of the SeniorCare program, it's essential to understand all the details before enrolling. At Ulness Health Insurance Agents, we're here to help you understand the ins and outs of this unique Wisconsin program. Our experienced team can walk you through the application process, explain how the program works in tandem with other insurance coverage, and help ensure you're maximizing your healthcare benefits. Trust us to help you navigate the complexities of the Wisconsin SeniorCare Prescription Drug Assistance Program.
HOW ULNESS HEALTH INSURANCE AGENTS CAN ASSIST WISCONSIN MEDICARE BENEFICIARIES
Navigating the world of Medicare can be complex, particularly in a state like Wisconsin with its unique approach to Medicare Supplements. That's where Ulness Health Insurance Agents can make a significant difference. As a local, family-owned agency, we possess a deep understanding of the Medicare system, especially as it pertains to Wisconsin residents.
Our team of expert agents brings a wealth of experience and a personable touch to the process. We specialize in helping beneficiaries understand the nuances of Original Medicare, Medicare Advantage plans, Wisconsin's non-standardized Medicare Supplements, and Medicare Prescription Drug plans. Our expertise goes beyond the basics—we provide insight into local programs like Wisconsin's SeniorCare prescription drug assistance, guiding you through the process of enrollment and utilization.
We understand that each person has unique healthcare needs and financial situations. As such, we focus on delivering personalized guidance and creating a tailor-fit strategy for your Medicare coverage. We don't just provide a one-size-fits-all solution; we take the time to understand your health care needs, concerns, and budget, enabling us to recommend the most suitable coverage options for you.
Another distinctive feature of our service is the after-enrollment support we provide. Our commitment to our clients doesn't end when the policy is in place. We remain available to help answer any questions, resolve any issues, and assist with annual reviews to ensure that your plan continues to meet your evolving healthcare needs.
At Ulness Health Insurance Agents, we believe that understanding Medicare is key to making informed decisions about your healthcare coverage. We take pride in empowering Wisconsin residents to make the best choices for their health and wellbeing.
Still have more questions?
SCHEDULE A 1-ON-1 MEETING
Ulness Health Insurance Agents are your local Medicare experts serving Appleton, Neenah, Menasha, and the rest of the Fox Cities. Our team provides free, personalized consultations year-round to help you understand and choose the right plan for your needs and budget. Contact us today to schedule your one-on-one meeting and get started on the path to affordable, comprehensive coverage.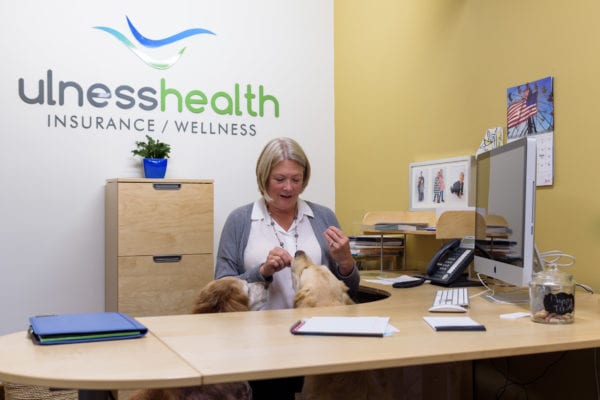 Simply fill out the form below, and we'll get in touch.